Transformations of Reality
Talk with Marian Kaiser, Rabih Mroué and Dries Verhoeven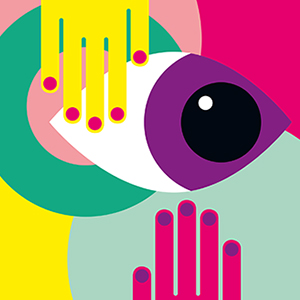 in English | admission free!

We are in the thick of it, close to the action, we experience emotions collectively, directly shared, very real. Truth is at the moment, is the stranger's mirror – I'm part of it?! Images are more on the spot than ever before in our daily examination of the global environment, which appears to be within our grasp since being medially conveyed. Media stagings determine society and debate, thinking, acting, feeling – us. What is #real?!
The Lebanese artist Rabih Mroué is back in Erlangen, this year presenting his music documentary theatre production "Rima Kamel" as well as his lecture performance "Sand in the Eyes". The video installation "Guilty Landscapes" by Dutch artist Dries Verhoeven, reflects the role of the spectator in medial stagings of reality. Just for one person at a time it will be presented from May 29 to June 2.