Samuel Koch & Robert Lang
|

Germany

Ein Bericht für eine Akademie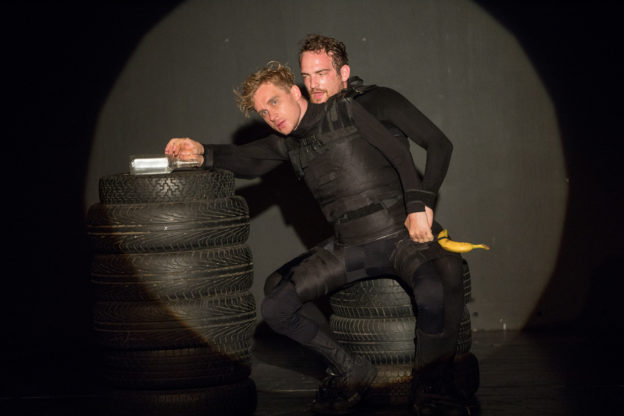 Based on the narration by Franz Kafka
ca. 30 min

Drama
Performance: Samuel Koch, Robert Lang | Director, Choreography: Stephan Hintze | Dramaturgy: Jonas Zipf | Costumes: Miriam Schliehe
An ape stands before a group of scientists and reports on how he learned to become human-like. Franz Kafka's monologue is presented by the two performers Samuel Koch and Robert Lang, who are symbiotically connected with each other and thus become a remarkable double-being. In skin-tight cooperation, they develop a gentle, minimalistic and highly fascinating choreography of movement and speaking. A radical and partly self-ironic reflection of personal demeanour and of that what we call civilisation.
The performance will be followed by an artist talk.
Supported by the NATIONALES PERFORMANCE NETZ Guest Performance Fund for Theatre, which is funded by the Federal Government Commissioner for Culture and the Media and the Departments of Culture and Arts of the German federal state.