Das Papiertheater Nürnberg
|

Germany

Das ist der Gipfel!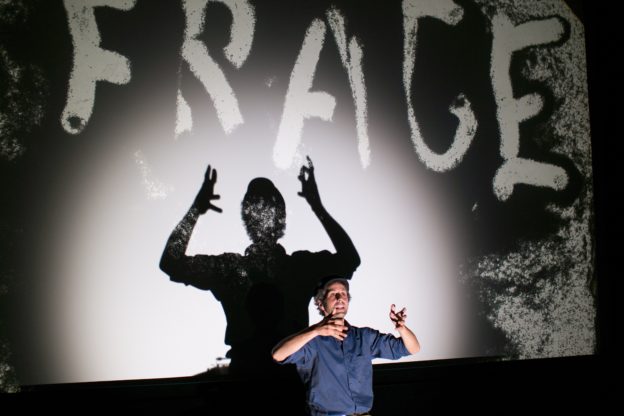 ca. 55 min
for children and adults

Paper Theatre | Film
The children's conference was supported by the City of Nuremberg – KunstKulturQuartier, Kultur und Spielraum – Munich, Stadttheater Regensburg, Stadttheater Ingolstadt, ASSITEJ Liechtenstein, Goethe Institute Rome, Kindertheater Festival Breslau, Goethe Institute Athens, PASCH schools in Rumania, Bulgaria, Macedonia, Croatia, Serbia, Bosnia, AKZENTE Moldavia, Goethe Institute Kiev, German School Oslo, Goethe Institute Kuala Lumpur, Biennale du Sculpture / Quebec, Operndorf Christoph Schlingensief / Burkina Faso
Idea, Performance: Johannes Volkmann, Stephan Klier | Music: Florian Volkmann, Elisabeth Aigner-Monarth | Film contributions: Miro Weber (Wrocław), Martin Fürbringer (Nuremberg), Motandi Ouoba (Burkina Faso), Christopf Leibold (Kiev), Nadja Smith (Rome), Martin Breitkopf (Murnau), Chi Too (Kuala Lumpur), Film AG (Oslo), Stephan Klier (Bucharest, Ruse, Sarajevo, Ogulin, Athens), Simon Egger (Liechtenstein) | Film editing: Martin Breitkopf | Director: Johannes Volkmann
Papiertheater Nuremberg travelled around the globe for four years, asking children what was important to them and what they would change in the world. "Das ist der Gipfel!" (That's the final straw!) merges cinematic documents of this project with extracts of Erich Kästner's story "Animals United". Support actors: three sheets of paper, two spotlights and a typewriter.