Young Forum International – University of Music and Performing Arts Stuttgart
|

Germany

Scenic Studies III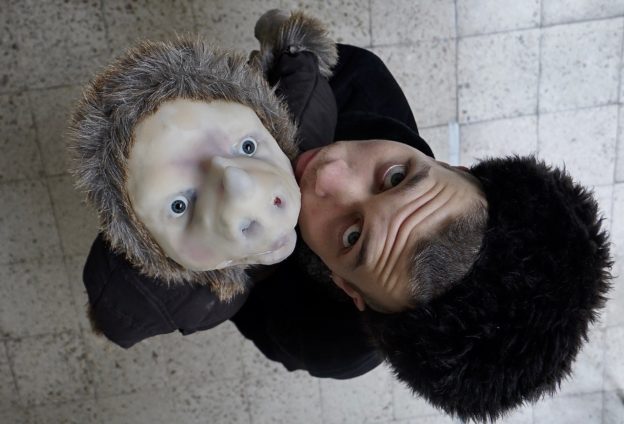 Insights into the programme "Puppeteering"
ca. 60 min

Puppet Theatre | Object Theatre
With: Anne-Sophie Dautz, Solène Hervè, Annina Mosimann, Liesbeth Nenoff, Adeline Ruess, Anniek Vetter (2nd year); Mehdi Pinget (3rd year); Noemie Beauvallet, Lisa Kemme, Gerda Knoche, Britta Tränkler (4th year) | work results from the formation by Prof. Stephanie Rinke, Prof. Julika Mayer and Anne Kathrin Klatt
Students of the Department of Puppetry of the University of Music and Performing Arts Stuttgart showcase a variety of work formats from their programme – the collection includes hand puppet scenes, as well as material experiments and different manifestations which plead for a contemporary notion of puppetry. During the festival, the Department of Puppetry moves all of their classes to Erlangen – spontaneous actions and encounters are to be expected.