Michikazu Matsune
|

Japan / Austria

Dance, if you want to enter my country!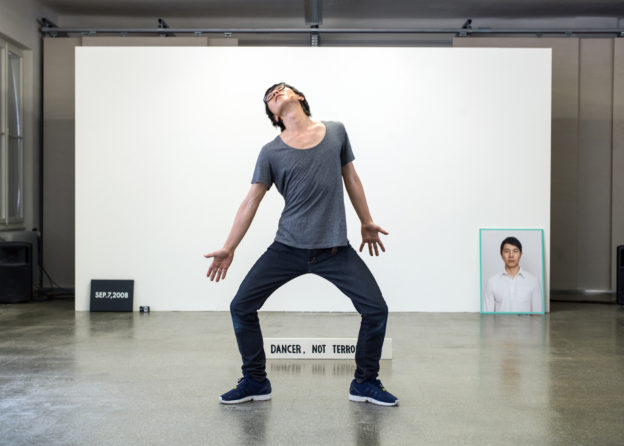 ca. 70 min
in English

Dance | Performance
Co-produced with brut Wien, Szene Salzburg and KYOTO EXPERIMENT | Supported by Kulturabteilung der Stadt Wien / MA7
Performance: Michikazu Matsune | Artistic assistance: Andrea Gunnlaugsdóttir, Mzamo Nondlwana | Text: Michikazu Matsune, Jun Yang | Video editing: Maximilian Pramatarov
Michikazu Matsune's solo-performance deals with our constant struggle to find one's own identity beyond territories and categorizations, beyond frictions and hindrances in our globalized world. It's based on a story of a professional dancer who was forced to dance as part of a passport control at an international airport, in order to prove his profession and take away suspicions caused by his Muslim first name.