Eva Meyer-Keller
|

Germany / Sweden

Some Significance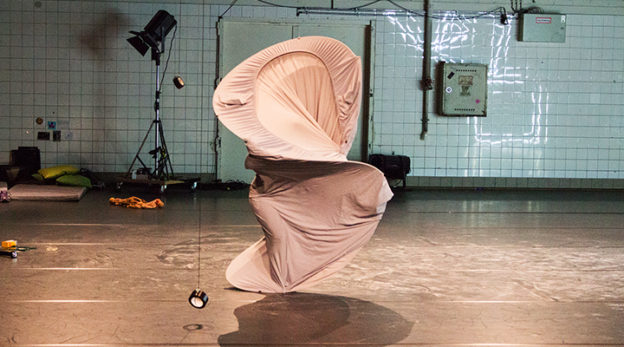 ca. 80 min

Performance | Object Theatre
In coproduction with PACT Zollverein Essen and Sophiensæle Berlin | Supported by Hauptstadtkulturfonds | A project within the framework of the Alliance of International Production Houses supported by the Federal Government Commissioner for Culture and the Media
Concept, Performance: Eva Meyer-Keller | Co-creation: Agata Siniarska, Tamara Saphir, Annegret Schalke | Dramaturgy, Script: Constanze Schellow | Scientific collaboration: Alexander Carmele | Music: Rico Lee | Lighting: Annegret Schalke | Technical director: Björn Stegmann | Assistance: Emilia Schlosser | Production: Alexandra Wellensiek | Tourmanagement: Ann-Christin Görtz
Atoms, electrons or the DNA double helix – scientific models influence how we perceive the world. In "Some Significance", Eva Meyer-Keller turns the stage into an industrious model making studio and experiments with the possibilities of reordering and disordering what we (believe we) know. In Eva Meyer-Keller's work, everyday objects become accomplices in a choreographic game with the inscribed meanings of material and immaterial objects.
The performance on 25 May will be followed by an artist talk.
Supported by the NATIONALES PERFORMANCE NETZ Guest Performance Fund for Theatre, which is funded by the Federal Government Commissioner for Culture and the Media and the Departments of Culture and Arts of the German federal state.