Rimini Protokoll
|

Germany

DO's & DON'Ts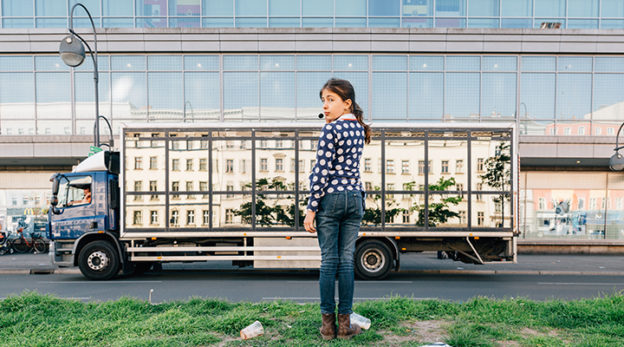 ca. 120 min
June 1, 2 pm – with sign language interpretation

Performance
Produced by Rimini Apparat | In co-production with HAU Hebbel am Ufer, Goethe Institut/Performing Architecture Venedig, Künstlerhaus Mousonturm Frankfurt, PACT Zollverein, Internationales Sommerfestival Kampnagel and National Theatre of Scotland | Funded by Senatsverwaltung für Kultur und Europa | Performances in Nuremberg produced by Tafelhalle on intiative of Bewerbungsbüro Kulturhauptstadt N2025.
Concept, Text, Direction: Helgard Haug, Jörg Karrenbauer | Concept, Dramaturgy: Aljoscha Begrich | Composition: Barbara Morgenstern | Video Director: Mischa Leinkauf | Sounddesign: Frank Böhle | Assistance, Research (Berlin): Meret Kiderlen | Producer: Juliane Männel | Technical director: Sven Nichterlein | in Nuremberg with: Elias (10) / Leonard Wirt (9), Luisa Jung / Benigna Munsi (16), Rudolf Bühne, Choir of the Rosa-Luxemburg-Gymnasiums Berlin (Director: Christoph Rosiny) | Director: Jörg Karrenbauer | Video Director: Hans Batz | Video/Sound Operator: Lars Fischer | Production/Performance manager: Manuela Neudegger | Assistance: Thomas Kraft, Jana Lindner
The city is like a giant laboratory that allows us to observe human behaviour. There are rules in the lab: "DO's & DON'Ts". What's permitted and what's forbidden? How would it feel to live without these rules? The audience is placed in a remodelled truck, looking out at the city through a large window. A child – clear-sighted and rigorous – systematically directs the urban experiment filled with explicit and implicit arrangements, norms, rituals and codes.
Please note: The truck will not stop once the performance has started. There are no lavatories on board. The trip begins and ends at the Künstlerhaus/Glasbau in Nuremberg.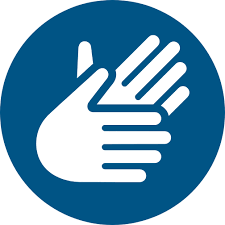 The performance on Saturday, 1 June at 2 pm is presented with German sign language interpretation.
For additional performances until 8 June please visit www.tafelhalle.de