The Moles are on their way!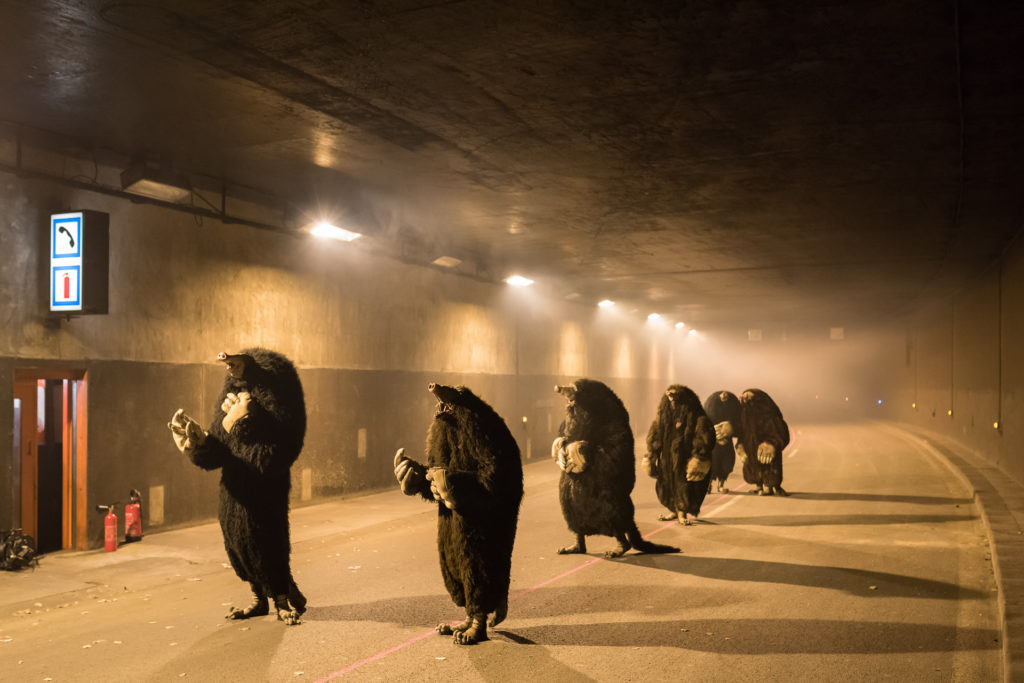 Philippe Quesne
Parade of the Moles

For the start of the 20th international figuren.theater.festival on Friday, May 19, French director Philippe Quesne and his Paris based theatre Nanterre-Amandiers have come up with a fabulous surprise: At noon a labour of gigantic moles will conquer the square in front of City Hall.  With insatiable  curiosity the remarkable creatures set out on their expedition of Erlangen's city centre before they  dig  themselves in a dark corner of the Markgrafentheater, where they will officially open the festival with their grotesque visual theatre performance "Welcome to Cavleland" . In case you didn't manage to get a ticket for the opening night, this is your chance!
Change of programme
As one of the artists of the Spanish company La Trócola Circo broke her hand, the performance "Potted" on Sunday, May 28 at 17:00 unfortunately had to be cancelled. We are very happy to be able to present to you at short notice Stefan Sing and Cristiana Casadio with their fabulous nouveau cirque production "Tangram".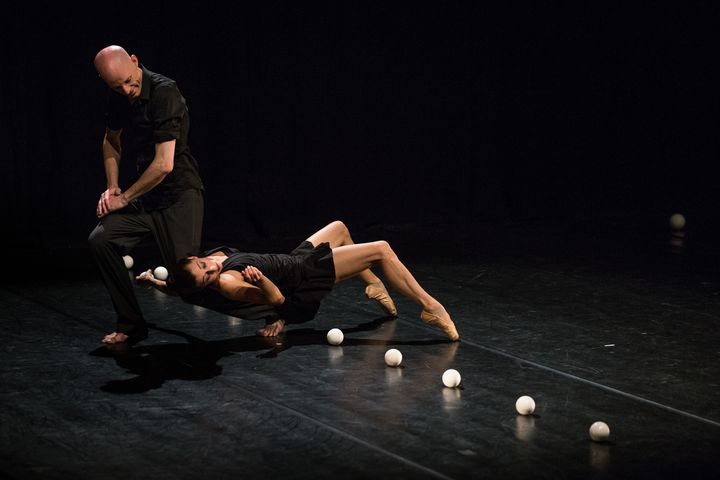 Stefan Sing & Cristiana Casadio | Tangram
Sunday, May 28, 17:00 Uhr, Redoutensaal Erlangen
ca. 60 min, without words
suitable for families
All tickets purchased for "La Trócola Circo: Potted" remain valid for this performance. In case you would like to get a refund for your ticket, please contact the issuing  ticket office. For online purchases, please send a message to tickets@reservix.de.

Extra Performances – Ariel Doron, Les Ateliers du Spectacle/Jean-Pierre Larroche, Theater Zitadelle and Thalias Kompagnons
We are happy to announce that due to high demand, various companies have agreed to present additional performances of their shows in Erlangen.   Advance ticket sales for the extra performances start on Friday, May 12 at 15:00 Uhr online and at regional ticket offices.  For   ReserviX-sales offices Germany-wide please consult www.reservix.de/vorverkaufsstellen.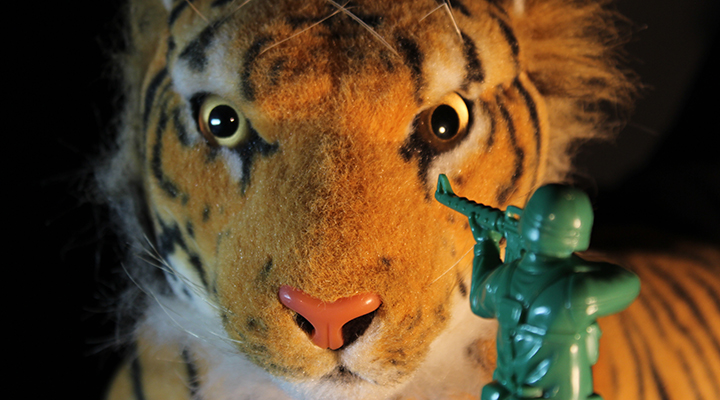 Ariel Doron | Plastic Heroes
Sunday, 21.05. 13:00 | Theater in der Garage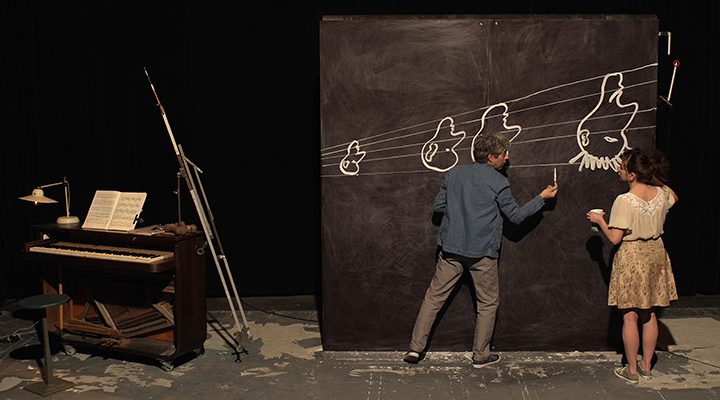 Les Ateliers du Spectacle / Jean-Pierre Larroche | Tremblez, machines! + Animal épique
Tuesday, 23.05. 13:00 | Glocken-Lichtspiele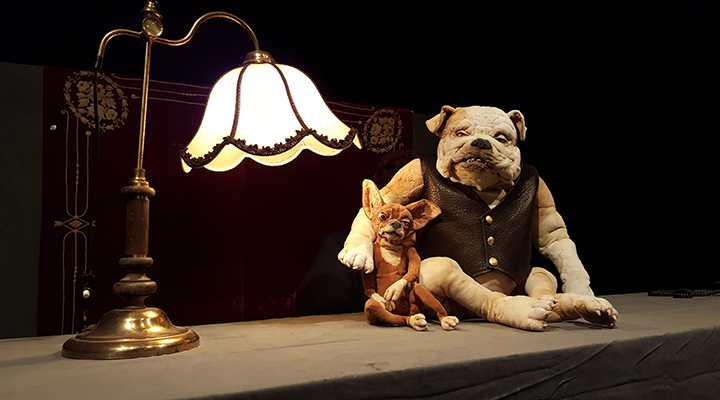 Theater Zitadelle | Vier Millionäre – Die Berliner Stadtmusikanten III
Thursday, 25.05. 21:00 | Theater in der Garage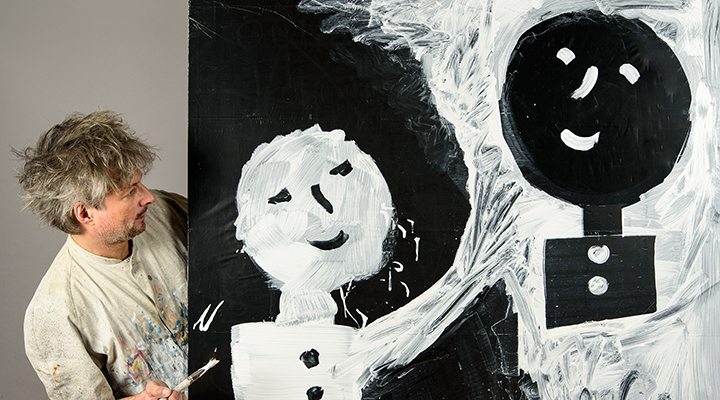 Thalias Kompagnons | Rabenschwarz und Naseweiß oder: Wo kommen die Bilder her?
Saturday, 27.05. 13:00 | Theater in der Garage
Finally!
The advance ticket sale for the 20th international figuren.theater.festival has started. You may buy your tickets at numerous regional ticket offices or online via the festival website. To get your tickets please choose a performance under "calendar" or "companies & shows" and click "tickets". You will be redirected to the ticket ordering form.
If you would like to book more than one event at the same time, please use the shopping cart function through the ReserviX button below (except for events at the Stadttheater Fürth and Kulturforum Logenhaus Erlangen).