Tickets to all events of the 20th international figuren.theater.festival can be purchased through this website.  To buy tickets, please choose a performance under "calendar" or "companies & shows" and click "tickets". You will be redirected to the ticket ordering form.
If you would like to book more than one event at the same time, please use the shopping cart function through the ReserviX button below (except for events at the Stadttheater Fürth).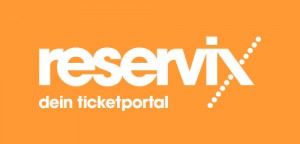 Please note that different reservation, handling and shipping charges may apply when ordering tickets online. These charges are collected by the respective companies which process your online purchase and thus, do not benefit the organisers. Payment methods include credit cards (Visa, MasterCard, American Express), immediate transfer, direct debit and PayPal. Ticket reservations are processed through an encrypted online form. Your personal information is handled with confidentiality.
The Print@Home function (except for events at Stadttheater Fürth) allows you to print your tickets in the comfort of your own home. It is available until a short period before the event, in case the show is not sold out. Bookings below 20,00 Euro will incur a service fee of 0,50 Euro per booking (not per ticket); bookings exceeding 20,00 Euro will incur a service fee of 1,00 Euro. Please note that tickets purchased on the internet are non-refundable.
Effective from 4 hours prior to the event until the end of operation hours, most tickets can also be used for local public transport (including German Railway, second class, supplement-free trains, single return trip) in the entire VGN-Area (linked transport system for the Greater Nuremberg area). If you would like to use this function, it is necessary to indicate the first and last name of each traveller during the Print@Home ordering process. Without this information, the Print@Home tickets do not function as transport tickets. Once the reservation process has been completed, no further changes are possible due to technical reasons.
We kindly ask for your understanding that the festival pass cannot be purchased online. If you already hold a festival pass, or will have one mailed to you, you can use the code printed on the festival pass to claim your discount during online reservations. For further information, please see the details provided in the festival pass directions.
The Stadttheater Fürth works with a different ticketing system (Ticket-Online). Therefore, should you like to purchase additional tickets for events at the Stadttheater Fürth, you will need to start a new booking process. We apologize for the inconvenience caused. Ticket orders for all events at the Kulturforum Logenhaus in Erlangen can be made via the following website (only in German): www.simsons-kinderseiten.de
Of course tickets can also be obtained through various ticket offices. A selection of regional sales offices is available under the menu item ticket offices. For ReserviX-offices around Germany please see www.reservix.de/vorverkaufsstellen.
Subject to change!