Compagnie 111 – Aurélien Bory
|

France

Plexus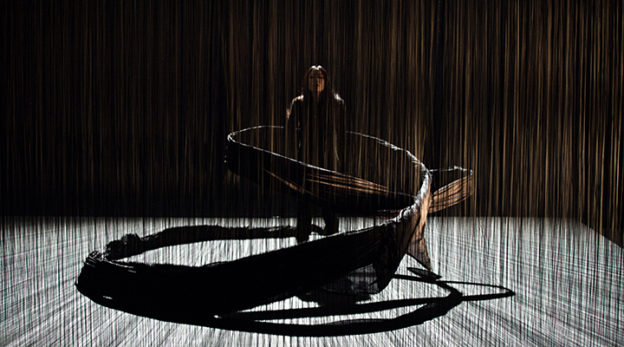 A piece by Aurélien Bory for Kaori Ito
ca. 60 min
without words

Dance | Visual Theatre
Coproductions: Le Grand T Théâtre de Loire-Atlantique, Nantes, Théâtre Vidy-Lausanne, Théâtre de la Ville, Paris, Le Parvis Scène Nationale Tarbes Pyrénées, Ibos, Les Théâtres de la Ville du Luxembourg, La Coursive Scène Nationale, La Rochelle, Agora Pôle National des Arts du Cirque, Boulazac | Supported by: L'Usine, Centre national des arts de la rue et de l'espace public – Tournefeuille, Toulouse Métropole | Compagnie 111 – Aurélien Bory is under funding agreement with Ministère de la Culture et de la Communication – Direction Régionale des Affaires Culturelles de Occitanie / Pyrénées – Méditerranée , Région Occitanie / Pyrénées – Méditerranée , Ville de Toulouse , Conseil Départemental de la Haute-Garonne | Aurélien Bory is invited artist of TNT – Théâtre National de Toulouse Midi-Pyrénées | Aurélien Bory is supported artist by: Théâtre de l'Archipel scène nationale de Perpignan.
Performed by: Kaori Ito |Design, scenography and direction: Aurélien Bory, Kaori Ito | Music: Joan Cambon | Light design: Arno Veyrat | Stage: Tristan Baudoin | Sound design: Stéphane Ley | Costumes: Sylvie Marcucci | Dramaturgy consultant: Taïcyr Fadel | Prototype Construction: Pierre Gosselin | Machinery: Marc Bizet | Technical Tour: Carole China, Thomas Dupeyron, Arno Veyrat | Management: Florence Meurisse | Production direction: Marie Reculon | Communication: Sarah Poirot | Press: Dorothée Duplan
The Latin word "Plexus" originally meant "intertwining"; later on, the term was used in the context of anatomy and meant "the network of nerves or blood vessels". The way choreographer Aurélien Bory seeks to portray the Japanese dancer Kaori Ito is by revering her body, intertwining it with the space using 5000 strings hung from the ceiling, creating a dancing, floating and living realm.