Thalias Kompagnons
|

Germany

Rabenschwarz und Naseweiß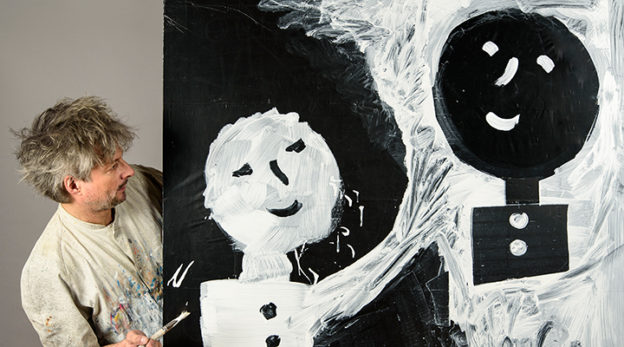 oder: Wo kommen die Bilder her?
ca. 45 min
Ages 4+

Drawing Performance
Coproduction: Tafelhalle im KunstKulturQuartier Nürnberg
Idea and Performance: Joachim Torbahn | Director: Tristan Vogt
Contrasts and extremes. Dark and light. Black and white. With only a brush, spatula, water spray can and his own hand, Joachim Torbahn paints and narrates an entire world in black and white colours and celebrates the dynamics of opposites.
The performance on May 27 at 15:00 in Erlangen will be accompanied by sign language.