Theater Tenj Moskau / Puppentheaterkunstschutzverein
|

Russia/Germany

Enzyklopädie der Drachen [Encyclopaedia of Dragons]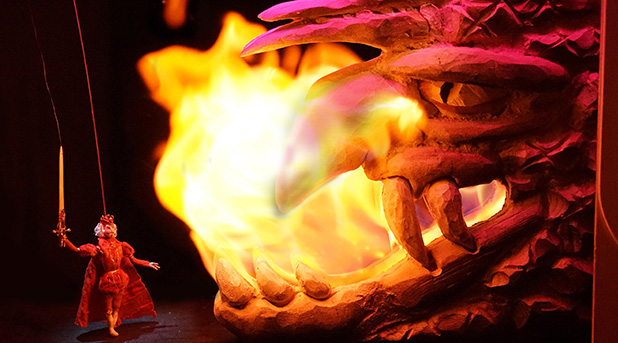 Performance in a mini-bus for 3 to 4 people
ca. 15 min
every 20 minutes | Ages 6+ | Free admission!

Puppet Theatre
Idea, stage, direction and performance: Ilya Epelbaum and Maya Krasnopolskaya
An entire miniature theatre world stuffed in a single minivan. The Moscow theatre "Tenj" tells big stories in a small, yet extremely detailed scenery. The stories about princesses and knights, heroes and – yes, dragons! – are set on a ravishly decorated stage, completed with miniature stage sets, actors, beasts and marvelled spectators. Big theatre on a tiny stage!
www.derliligant.wixsite.com/theater